Digit
---
Pomegranate
---
Orca
(2005-2014)
---
— Pedigree
---
— Health Clearances
---
— Orca's titles
---
— About the name
---
— Puppy Weight Chart
---
— Show Stories & Record
---
— Show Schedule
---
Bison
(2002-2011)
---
Panda
(1996-2005)
---
Pockets
(1990-2006)
---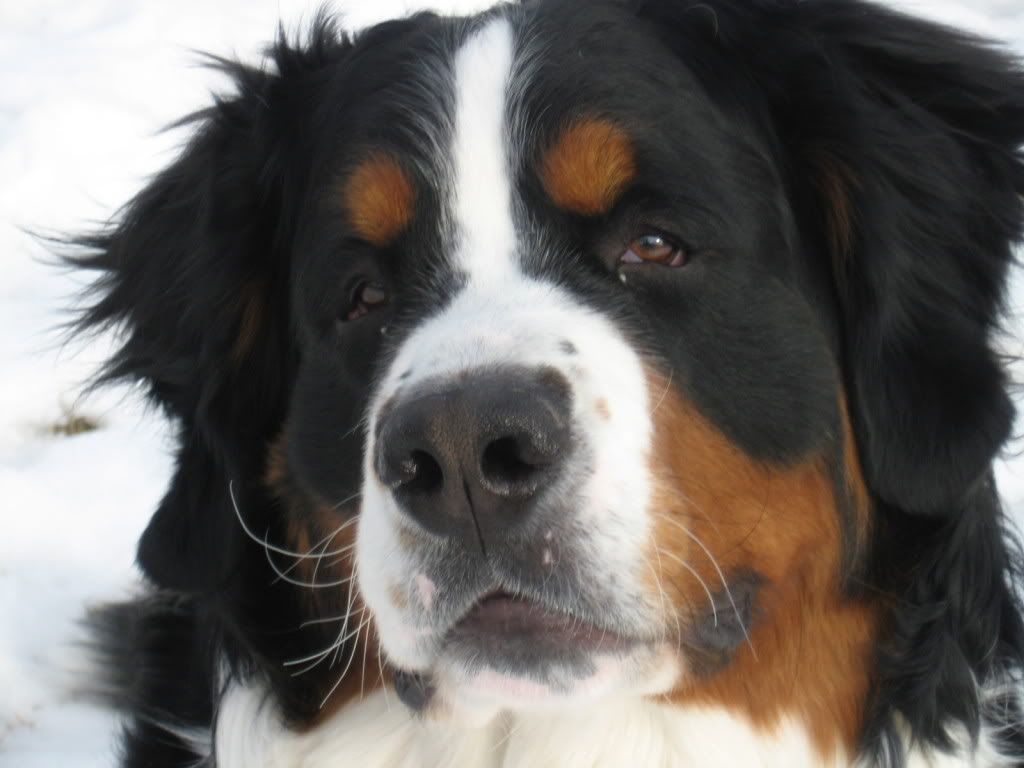 Orca came to us from Michigan in 2006 in a hurry. Pockets, our rescued Aussie, had been in declining health for some time. We did not want to burden her with the stress of yet another puppy (she hated Bison as a puppy), nor did we feel we could handle two dogs peeing in the house and not being able to do stairs. Within an hour of her being put down (necropsy revealed the severity of her spondylosis and adenocarcinoma in multiple organs), a special litter found us.

I had befriended the owner of Orca's dad (Elwood) years ago at a show, before her dogs became known. She and I talked about me winding up with a pup one of her boys eventually. After Elwood won breed at Westminster in 2005, he became pretty popular. But there just didn't seem to be a right match on the other side for me... until this litter. Orca's mom, Gracie, came from lines I really liked. I met her father, Dozer, in the ring at the BMDCSEW Independent Specialty in 2004. Dozer was in Veterans against Panda. I absolutely loved his temperment, conformation, and how he could still hustle around the ring.

Orca made all the highlight reels at Nationals in 2014, entertaining everyone in the Veteran Sweepstakes, Veteran Obedience and Parade of Veteran exhibitions. He had a Berner bump and a lean for anyone who asked all week, and was energetic and happy throughout. Less than a month later, however, he became lethargic, his breathing became labored, and he even left kibble in his bowl (for the first time ever). The diagnosis was Stage V lymphocytic leukemia and lymphoma. He left us in the early morning hours of May 16, 2014. The necropsy results are pending; tissue and additional blood will be stored at the Michigan State respository for Berner-Garde.

His frozen semen is available to approved bitches.