Digit
---
Pomegranate
---
Bison
(2002-2011)
---
— Pictures of Bison
---
— Pedigree
---
— Health Clearances
---
— Bison's titles
---
— About the name
---
— Show Stories & Record
---
— Show Schedule
---
Orca
(2005-2014)
---
Panda
(1996-2005)
---
Pockets
(1990-2006)
---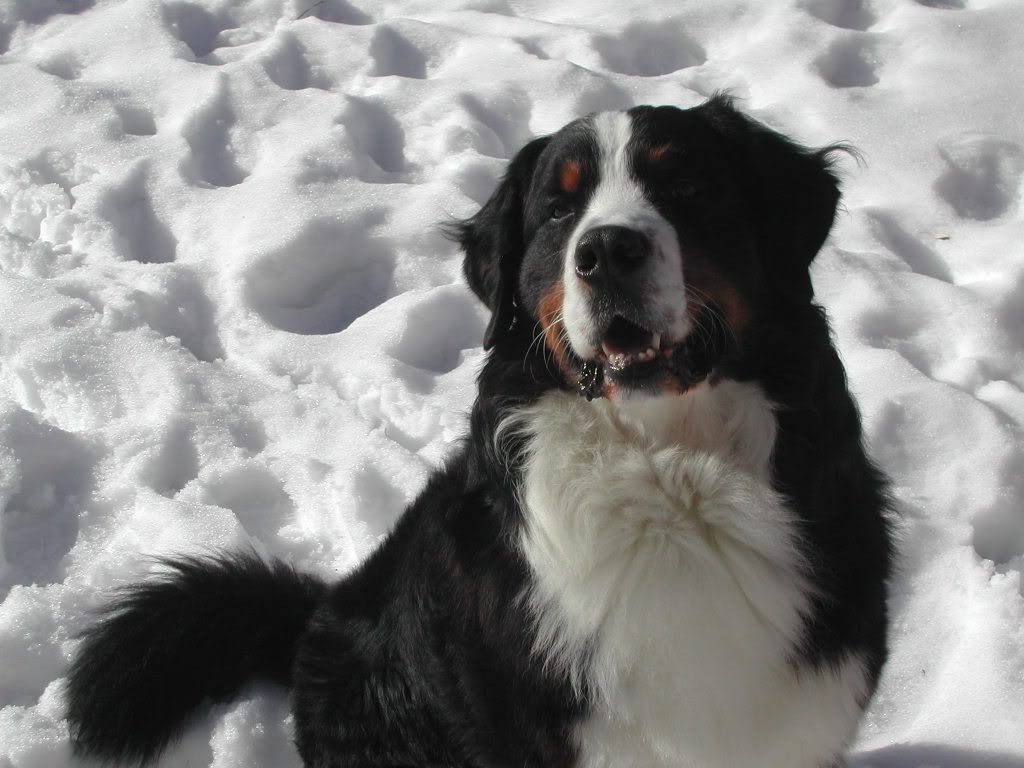 Bison was that "all-around" farm dog the Berners are supposed to be. You look at pictures from the 1920s, when the Berners were still being used as true working dogs, and you'll recognize him. While he was on the smaller side of the breed standard, he still measured in at a correct height. His best features were his temperment, expression, attitude, athleticism, and side gait. He was a clown in the ring, balancing his work with his love of entertaining. He thought that all the applause was for him... no matter how many rings away!

He was our first champion, first dog with an obedience title (beating Pockets by 10 minutes!), first dog exhibited at Nationals (in three events the first year, no less!), first attempt at a stud dog. He matured from an independent, go-go-go Gumby puppy to a mature teammate with a lot of spirit!. Whether we were in the show ring, obedience ring, on a therapy visit, or just a trip to pick up dog food, he always had fun.

Bison was ranked #4 in the Front & Finish Novice A standings for 2006, with 11 points.

Bison left us on his 9th birthday, April 13th, 2011, euthanized due to complications from T-cell lymphoma. Samples of the tumor are stored in two different repository, along with cheek swabs and blood samples at the MSU repository.