Some advice...
---
Club Memberships
---
Digit
---
Pomegranate
---
Orca
(2005-2014)
---
Bison
(2002-2011)
---
Panda
1996-2005
---
Pockets
1990-2006
---
Our Show Vehicle
---
Favorite Links
---
Favorite Vendors
---
Contact Us
---
Welcome to the home of the Purple Berner. We have been involved with Bernese Mountain Dogs since 1996.

We are involved in breeder referral through the IBMDC PandaSite as well as through the Bernese Mountain Dog Club of America. We are members of several regional Bernese Mountain Dog Clubs, two AKC all-breed clubs, and a local responsible dog owner's group. We devote a lot of time supporting these clubs in various ways.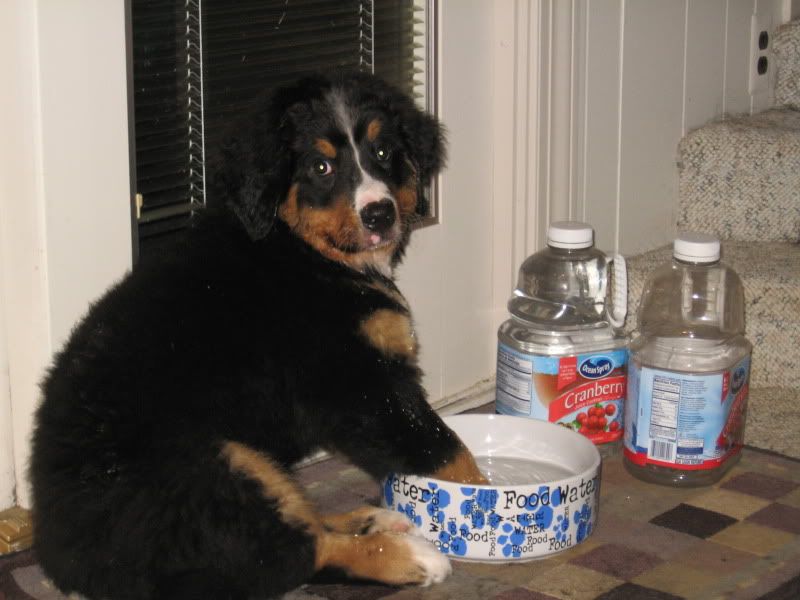 We believe that Berners are more than capable of achieving a title on both ends. In addition to conformation, we also exhibit in obedience, rally obedience, drafting, herding, and agility. We strongly believe using health testing and deep research to help guide breeding decisions.

Dogs 101 (Animal Planet) features Bison and Orca on their episode on Bernese Mountain Dogs.

Orca appears in the 2012 Browntrout calendar and the 2012 Willow Creek calendar, photos taken by Close Encounters of A Furry Kind. He wound up as "Mr. July" in both calendars!

Adam is quoted in the May 2011 Dog World article about drafting.